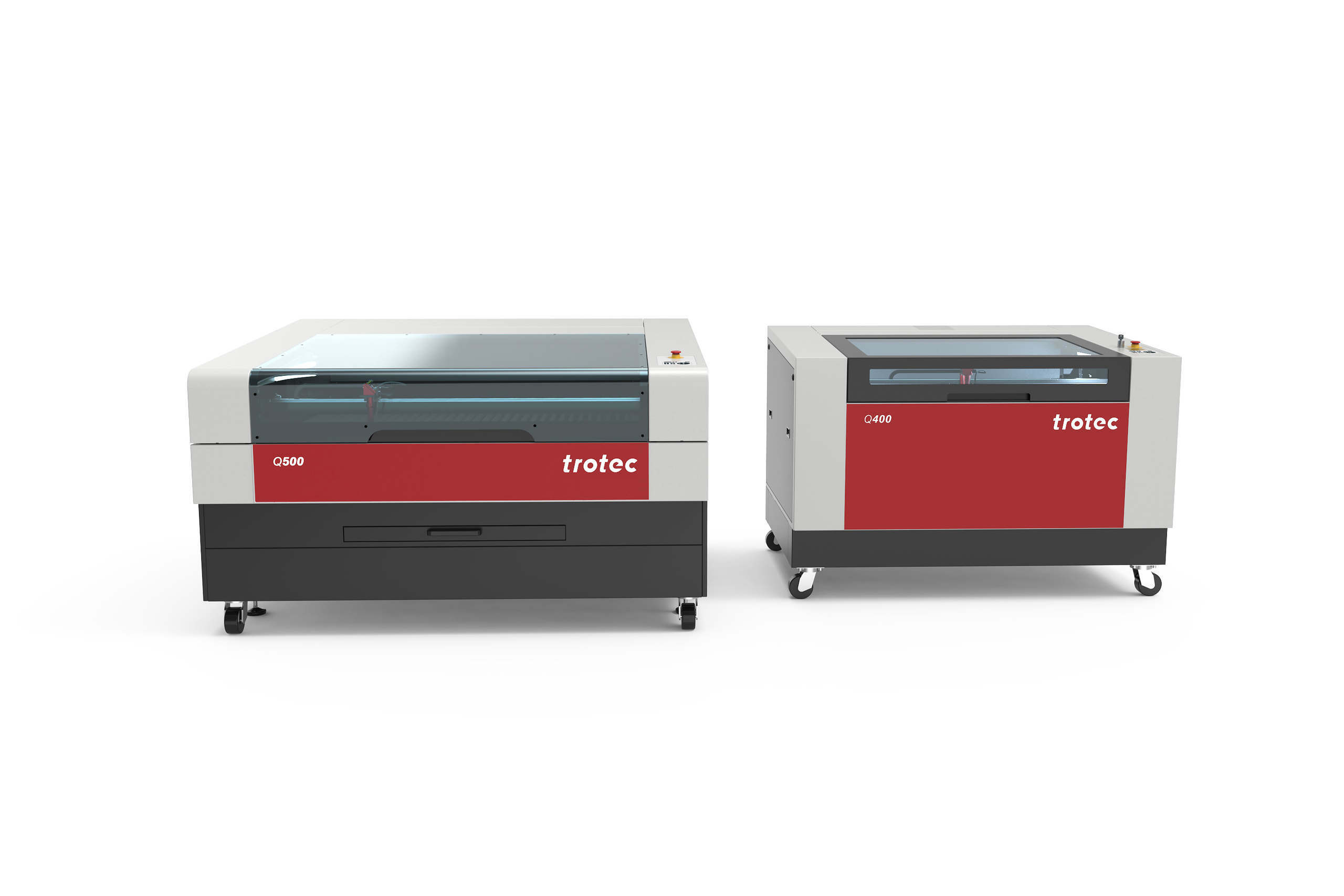 Trotec Q-series laser cutters
The Q series is equipped with Trotec core technology that has been tried and tested for decades.
The Q series – the laser cutters that are a real pleasure to work with! With a working surface of up to 1300 x 900 mm and laser power of up to 120 watts, these machines cut and engrave a variety of materials – from process acrylic and wood to textiles, paper or cardboard for signs, craft items, models or ornaments. The Q series are reliable laser machines for your production.
Fastest laser cutting with OptiMotionTM!
Are you looking for maximum cutting speed without having to compromise the quality?
With Trotec's own OptiMotionTM, cutting speed and acceleration are automatically calculated and optimized in real time. The result? You save time when creating laser files and determining parameters, high curve quality and maximum throughput. With the Q series you cut up to eight times faster than with comparable laser machines on the market.