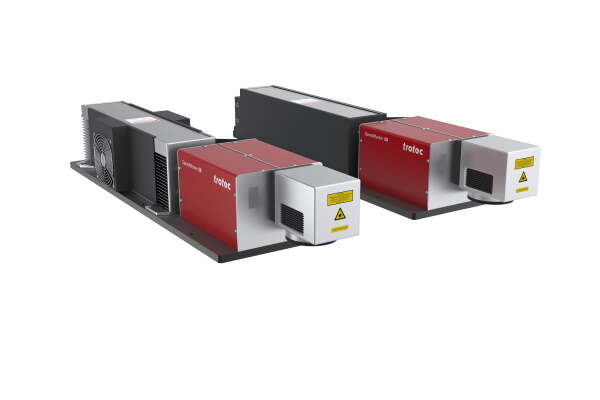 Trotec SpeedMarker 50 CO2
The Speedmarker 50 CO2 is a high-quality Galvo marking laser that can mark and engrave most materials
The SpeedMarker 50 CO2 is an open system in laser class 4 and can be positioned as desired and is therefore perfect for marking larger and bulky components. The SpeedMarker 50 has a Ceramic-Core laser source, which enables an extremely long service life and
minimal maintenance. Unlike the SpeedMarker 50 Fiberlaser, the CO2 laser can mark and engrave most materials.
The combination of a high-quality Galvo and a CO2 laser machine enables short marking times with maximum marking precision. Together with the marking software and the available interfaces, the result is a flexible and
productive marking solution that meets the highest quality requirements.
The legibility of the laser marking is guaranteed by high-quality lenses and components.